Welcome to Our Parts Department

Looking for genuine Ford parts for your next DIY project? You may want to visit Day Ford, your one-stop shop for auto repair in Monroeville. Also serving Pittsburgh and Murrysville, our Ford parts center prides itself on providing high-quality parts for drivers in the area.
When your repairs involve installing new parts, get peace of mind by shopping auto parts at our dealership. If you want to learn more or have questions about a specific part, feel free to give our team a call!
Our Genuine OEM Ford Parts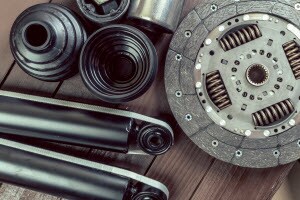 Ford cars, like the Mustang and Expedition, are unique beasts of the road, and the Ford factory has a very specific set of parts they recommend for their vehicles. Not every auto part will be a good fit for your car, though. It's important to find the right ones, so you can enjoy higher quality and more longevity from the parts in your Ford. 
That's why our parts center provides exclusively genuine OEM (Original Equipment Manufacturer) parts for all your repairs. Whether we're installing them for you or you're ordering them for your next at-home project, you can count on factory parts that are exact replicas of the original equipment in your car.
Professional Parts Installation
Parts installation can be tricky if you're not sure what you're doing. Some repairs you may feel comfortable handling yourself, while others may lead you to the capable hands of a certified technician. If you need help installing any parts in your car, then make an appointment at our service center.
Our service center is staffed by a team of technicians who've been trained specifically to handle repairs and installations on Ford cars, but they've had wide-ranging experience with cars from other brands as well. When you need your parts installed precisely and securely, they can do the job quickly and save you time on repair work.
A New Set of Tires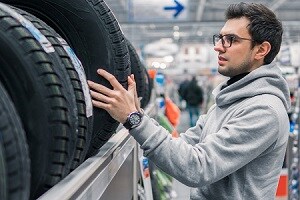 Need new tires along with the new parts? You'll want to stop in at our tire shop. We carry 13 name-brand tires that fit a range of seasons, wheel sizes, and performance styles. We have the equipment to help you mount them correctly as well, so yo
You can extend the life of your tires by keeping them properly inflated and rotating them regularly. If you need tire service, don't hesitate to ask!  u won't have to worry about raising the car and doing the dirty work yourself.
Place Your Order with Our Ford Parts Center
Already know the parts you need? You can order them easily online or over the phone by providing some basic information about your vehicle and the parts in question. Our team at Day Ford will be in touch about your order and let you know when your parts are ready for pickup.
If you need your parts installed, then let us know. We'll do it right, so the parts in question will last a long time if maintained properly. Your car will be ready for the roads of Monroeville, Pittsburgh, or Murrysville before you know it! Contact our team today for more information. We look forward to working with you!