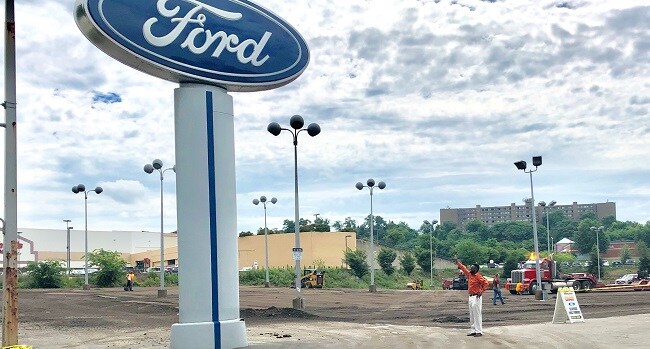 At Day Ford, our greatest commitment has always been to the residents of Monroeville, Pittsburgh, and Murrysville. For us, the only thing that matters is your complete satisfaction behind the wheel!
In order to ensure that satisfaction, you need the best possible car-buying experience. And we've begun remodeling our store to provide just that…
Your Favorite Ford Dealer Has a New Look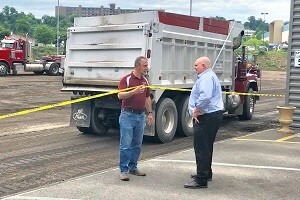 Your favorite car models get a new look every couple years or so, so why shouldn't your favorite Ford dealer? We're under new ownership, and with that new management will come an all-new look.
For your convenience, we're completely redoing our parking lot. That way, you should be able to find a spot with no problem the next time you visit our dealership. In addition to this, we're replacing our exterior lighting to make things easier if you're at the dealership during the evening after work.
Construction at the dealership is expected to run until the end of August 2018. In the meantime, you can still come see us, and even begin browsing our inventory of vehicles here on the website!
Come Check Out What We Have to Offer
We know that construction has a way of creating a bit of clutter. However, to ensure you're not inconvenienced, we're running a special bonus for drivers.
We're currently offering a $750 trade-up bonus to be added to used car trade-ins (based on current Kelley Blue Book® dealer trade-in values of $2,000 or more).1 If we get a newer dealership, you should have a leg up in getting a new car!
We carry all your favorite new Fords in stock, such as the Explorer SUV or the F-150 pickup truck. However, we do have a selection of used and certified pre-owned vehicles, as well. When you find one you like, all you have to do is a pay us a visit to get things moving.
Take a Test Drive at Our New & Improved Dealership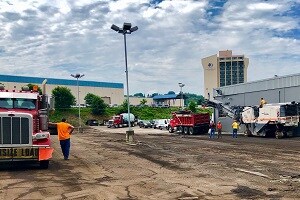 So, Day Ford will soon have a brand-new look, and with it, a special trade-up bonus for drivers. Why not celebrate by coming in for a test drive? We're happy to help all Monroeville, Pittsburgh, and Murrysville drivers get behind the wheel.
Contact us today to learn more about our renovations and how to take advantage of what our dealership has to offer! We look forward to working with you!
1 $750 Trade-in bonus added to used car trade-in offer based on current Kelley Blue Book® dealer trade-in value of $2,000 or more, and based on "Good" condition. This offer is only available with lease or purchase of a new or pre-owned vehicle at DAY Ford. Trade-in vehicle must have a clean CARFAX® report and deductions in value may be made based on the vehicle's condition or history. Actual trade-in amount is less than any vehicle payoff. Contact us for details.